JUKI TECHNOSOLUTIONS CORPORATION joint venture with Mitsubishi Electric Corporation
2022 is a significant year for Juki Company. Our European divisions will expand their ranks with a new representative office in Paris, France. This movement is caused by joint venture between JUKI and Mitsubishi Electric. JUKI CORPORATION ("JUKI"), Mitsubishi Electric Corporation ("Mitsubishi Electric"), and Meiryo Technica Corporation ("Meiryo Technica") have agreed to set up a new, joint company to branch out into an expanded industrial sewing machines business in non-apparel industry.
JUKI has obtained all of the necessary approvals from the appropriate government authorities. Consequently, JUKI is pleased to announce that the "JUKI TECHNOSOLUTIONS CORPORATION," is established and commence operations on July 1, 2022.
Meiryo Technica, a corporation handling the industrial sewing machines within the Mitsubishi Electric Group, will establish the new company, and JUKI and Mitsubishi Electric will invest in 80% and 20% stakes, respectively.
Mitsubishi Electric is one of the world's leading names in the manufacture and sales of electrical and electronic products and systems used in a broad range of fields and applications. Advanced electronically controlled pattern sewing machines to lock-stitch machines are widely responded, improving the productivity of sewing factories.
The willingness to expand the offer and meet growing customer needs for non-apparel applications prompted us to merge the brands. While maintaining the status of a market leader, we wanted the products, that we introduce to the Juki offer, to be the highest quality standard. First of all, we took into account outstanding efficiency and durability of Mitsubishi industrial sewing machines, but also the brand's excellent reputation around the world. We care about customer satisfaction and continuous development despite difficult times.
Visitors at Juki booth during Texprocess 2022, Leading international trade fair for processing textile and flexible materials, in Frankfurt had the opportunity to see the first three heavy-duty models that will enrich our offer. Click the model name below to download the catalogue and know the characteristic.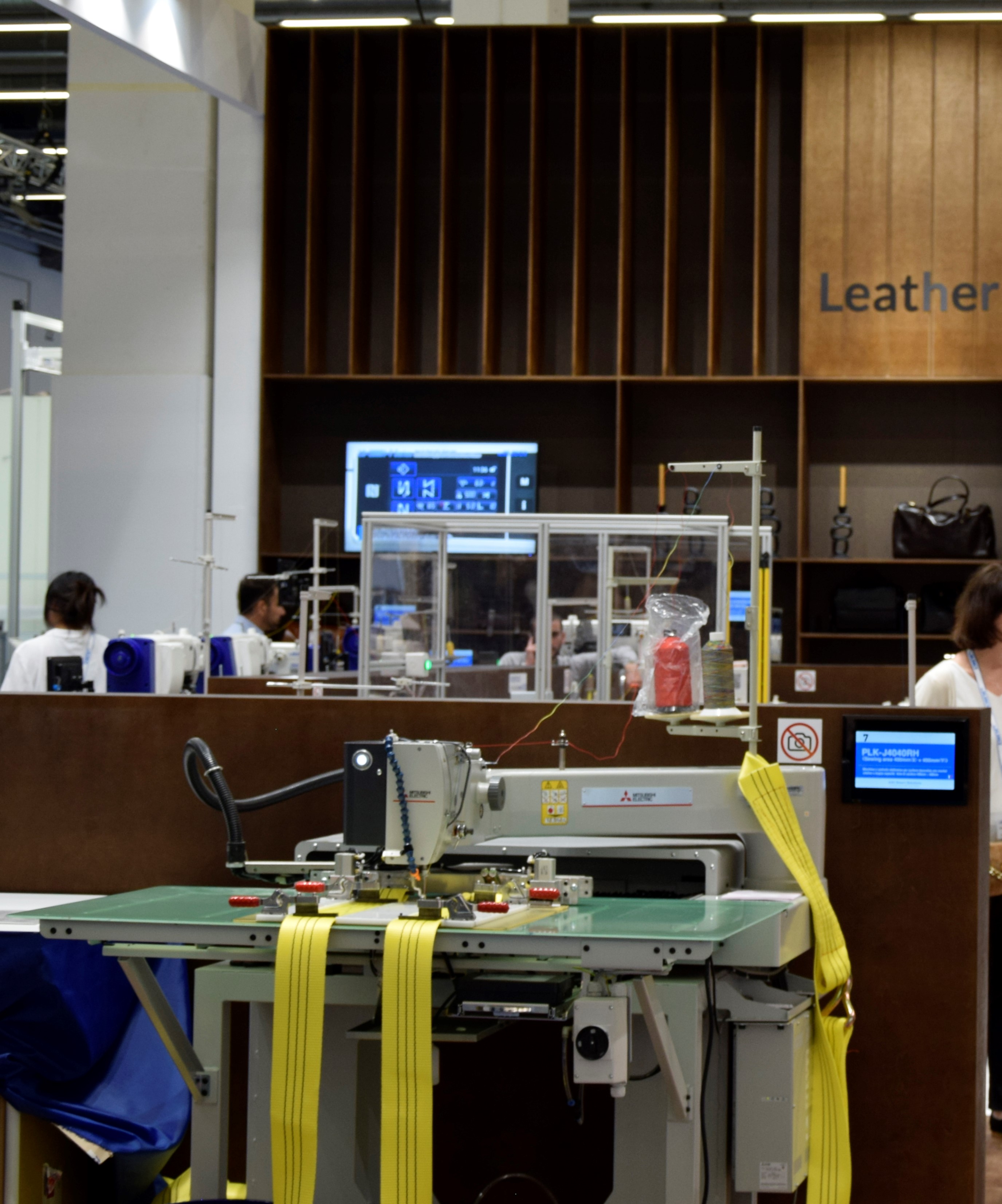 Follow our offer on www.jukieurope.com and save the address of our new French office:
Juki Central Europe Sp. z o. O. – Succursale France / French Branch

2, rue de l'Union

92565 Rueil-Malmaison Cedex / France