International fair for the furniture and interior construction industries' supplying sections
For those who were looking for heavy machinery for the furniture production, we fullfilled our booth of selected Juki machines from non-apparel offer. Interzum visitors not only can see them, learn more about them but also got an answers about specific solutions tailored to their applications.
Interzum - the leading trade fair for the furniture global industry took place in Cologne on May 9-12 and Juki were there as we always do.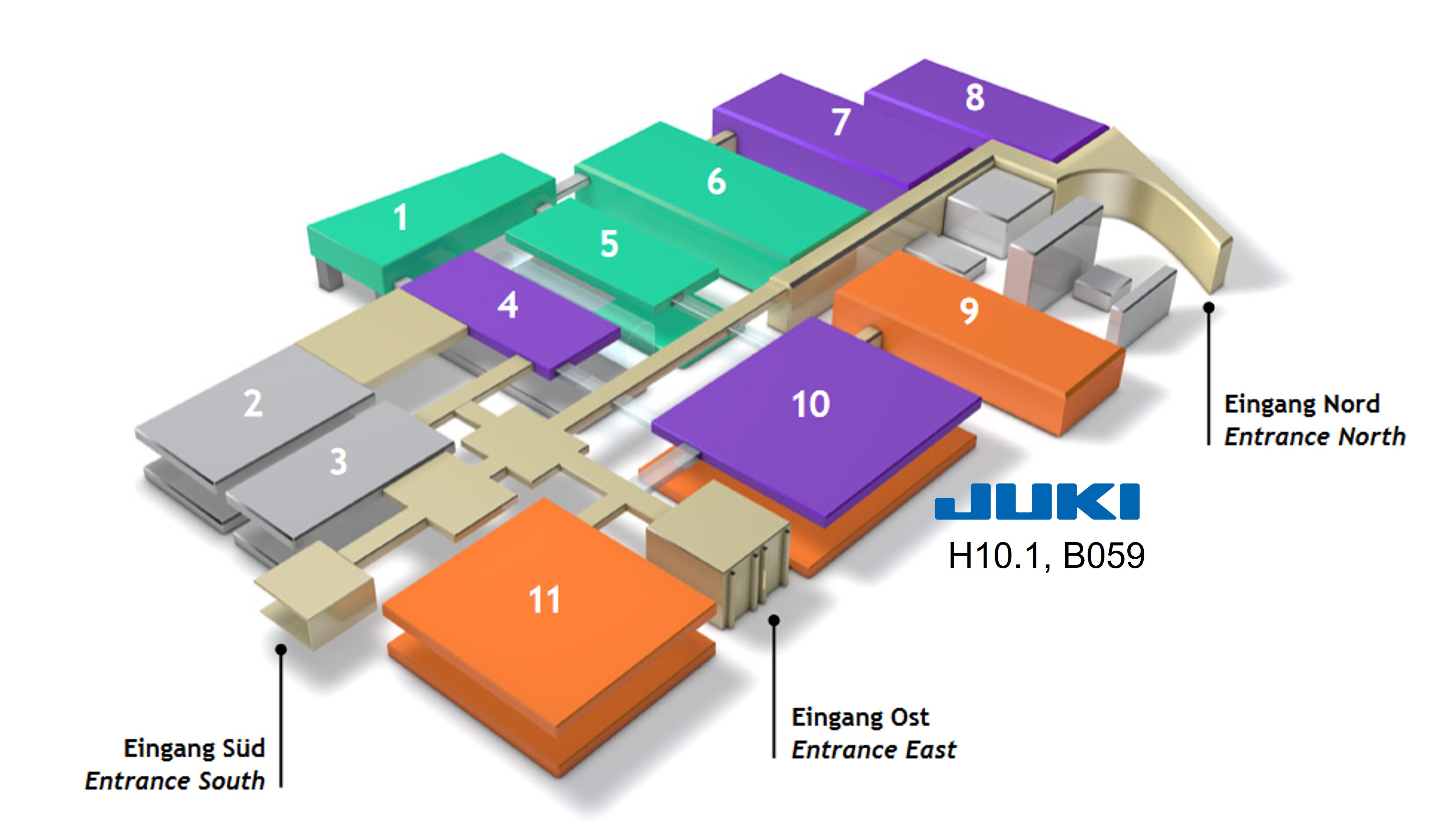 AMS-251 - Head Turning Type1 needle CNC Sewing Machine
PS-800 - Computer Controlled Cycle Pattern Seamer Machine
AMS-221 - Computer Controlled Cycle Machine with Input Function
LU-2828V - Semi-dry Direct-drive, Unison-feed, Lockstitch Sewing System with Automatic Thread Trimmer
PLC-2760V - Semi-dry Direct-drive, Post-bed, Unison-feed, Lockstitch Sewing System with Vertical-axis Large Hook
New MH2860V - 2-needle Chainstitch Machine

LU2810RDV1 - Semi-dry, Unison feed , Lockstitch Machine with Automatic Thread Trimmer and Programmable Gathering (Shirring)
PLC-2760RDV8 - 2needle, Semi-dry, Post-bed, Unison-feed, Lockstitch Machine with Vertical axis 2.0 Fold Capacity Hook
LU2810VA7/JEUX0031-1000 - Semi-dry Direct-drive, Unison-feed, Lockstitch Machine with Vertical-axis and Extended Long Arm Length